Experience Matters
Solar and renewable infrastructure development requires trust. Even though you start producing power from the day we commission a system, it's important to all of our customers that the systems we install in 2021 will be operating as-expected for decades. Designing and installing built-to-last systems requires technical understanding and expertise that is built in a business over time.
Baseline Solar always stands behind our work. On the front end, that means expertise with project management, financing, and engineering. After we've installed a system, that means remote monitoring, service work, and a reliable team here and ready to answer the phone when our customers have questions.
Our team of experts handle solar design and installation for a wide array of systems, statewide. We're always happy to walk customers through the whole process, from initial assessments and design through any upkeep or service a system may need over time.
Installation
Our incredible group of installers are the foundation of our business. Trained in-house, we maintain a cohesive understanding of solar installation practices. While we always strive to keep up with the times, we're careful to fully research any new equipment or technology long before it becomes part of our process.
Occasionally the entire Baseline Solar crew ends up working together in the field. However, it's really the installers who are the face of our company as they work through the heat of summer and cold of winter. Our team members are smart, dedicated, and driven, with a passion for renewable energy and customer satisfaction at their core. That's the Baseline difference!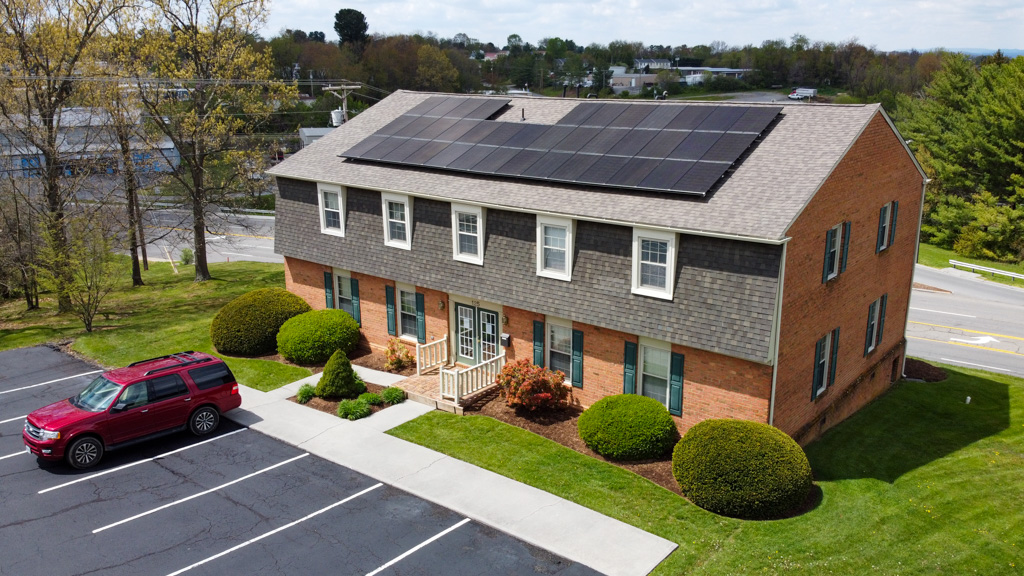 Project Management
When it comes to project management, every installation requires a certain degree of customized solutions and practices. Even the smallest array requires permitting, design, and inspection from a variety of municipalities and utilities. Keeping track of that process and making sure everything progresses accordingly is a full-time job here at Baseline.
Our project managers come from other construction industries and bring with them a wealth of knowledge. Construction can be overwhelming at times and it's important to have experts available to handle all the intricacies.
Grant and Funding Expertise
There are a number of ways that solar projects are funded and a lot of it can get complicated, pretty fast. Whether you're looking for a referral to your local lender for a residential system, navigating the ins and outs of the emerging Power Purchase Agreements (PPA) market for commercial installations, or wondering what federal grant opportunities might be available to you and your business, we're ready to help and advise. We handle the bulk of grant paperwork and documentation in-house, allowing our customers to continue focusing on the important work they do in other industries.
Every project is different. They require design, permitting, regulatory support, and technical documentation that can all be overwhelming. Our expert staff has the experience to navigate even the most complex funding challenges.
Engineering
Founded in Blacksburg, Virginia, our staff is made up of many Virginia Tech graduates, including owners Chris Roberts and Patrick Feucht, both Hokie-alums with degrees in Mechanical Engineering. We hire technically-minded staff who are both curious and excited about our systems and processes.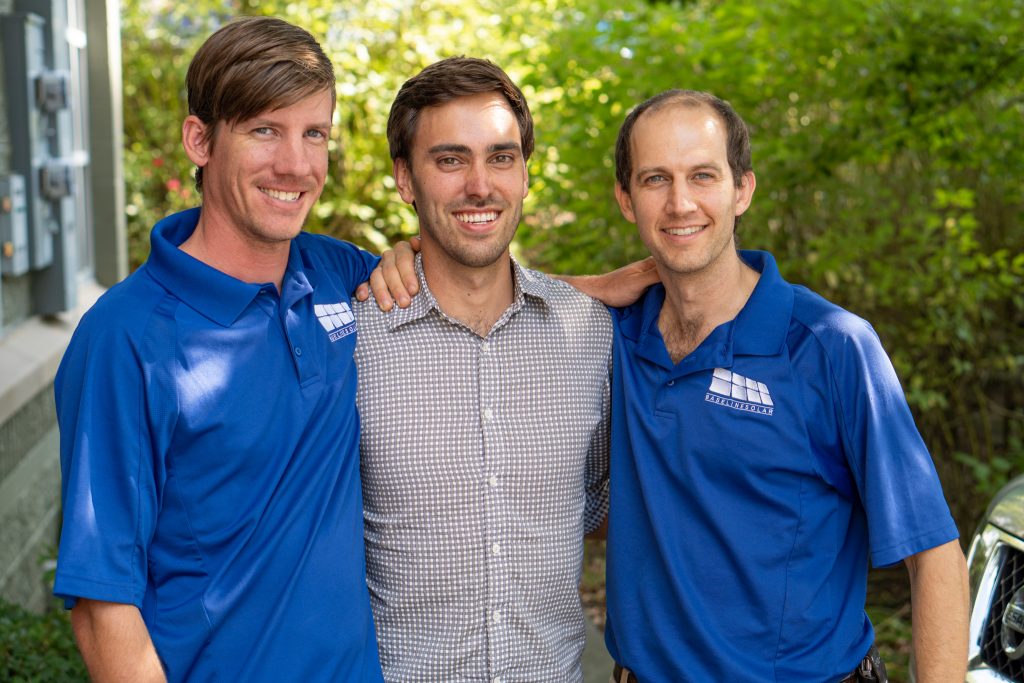 When it comes to technical expertise, Baseline always goes the extra mile to ensure our equipment, design, and engineering is top-notch. That extra attention-to-detail and understanding is just one of the many reasons we proudly stand behind our systems for many years to come.
If you're considering Baseline and have more questions, please give us a call. We're a tight-knit company that's happy to let our customers speak directly with our owners and technical staff. Renewable infrastructure is what we do, large and small. With expertise to back that work, we truly deliver value and reliability to our statewide clients.