Personalized Solar Design &
Installation In Virginia
We stand behind our work, our employees, and our community.
Our sales staff are salaried
Our dedicated, full-time staff are not commission-based.
We pride ourselves on honesty and high-quality work on each and every project.
We do not subcontract the installation
When we begin your solar project, you will meet our full-time staff and have their contact information from the start.
Once you meet our team, you'll understand why Baseline Solar is different than most construction companies.
Starting with a strong engineering background, our staff continually gains experience and certifications to innovate every day.
We have North American Board Certified Energy Practitioners (NABCEP) on staff. This voluntary certification ensures our standards are kept high, and promotes confidence that our systems are installed with the highest quality.
reliable work for over a decade
We have been in business for over a decade. Our customers love us and happily recommend Baseline Solar to their friends.
We stand by our work, manufacturer warranties, and high-quality installations. You're in good hands with Baseline Solar.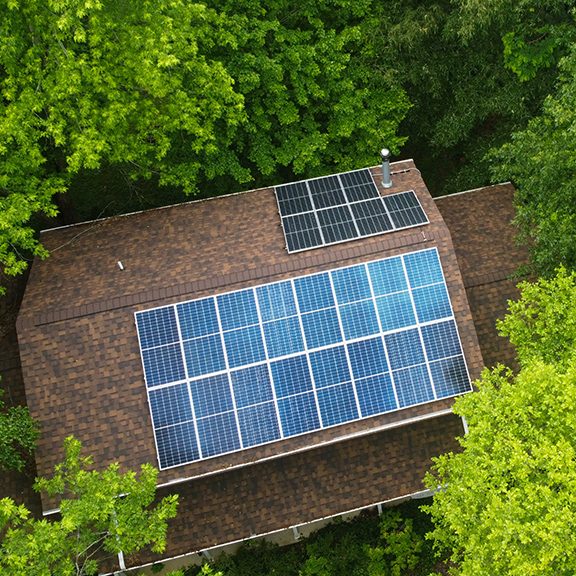 Is now a good time to go solar?
With stable prices and a federal tax credit that was just raised from 26% to 30%, there's never been a better time to go solar!

Solar helps you take control of your electricity costs and protects against rate increases.
The biggest reason for many solar customers: you are producing clean, green energy!
Solar is a stable investment for the future.
The 2022 passing of the Inflation Reduction Act included a 10 year extension and 4% increase for the federal investment tax credit for solar installations!
We're proud of our work at Baseline Solar. Every job is special to us and etched into our memories.
Our customers are our best advocates
When we install solar for your home or business, you become part of the Baseline Solar family. We stand by our work and have a dedicated staff to troubleshoot any problems.
The quality of work was excellent and completed timely & efficiently. Everyone I met was friendly, knowledgeable, and honest. I highly recommend Baseline.
Roof-mount solar in Blacksburg, Virginia
Friendly, honest, meticulous. Top notch outfit.
Warm Hearth Village, Blacksburg, Virginia
Customer Service was excellent. They were informative and helpful at every step of the way and I feel very comfortable in the knowledge that they will be around to help if I have questions. Thanks Baseline!
Roof-mount solar in Blacksburg, Virginia