Lower Your Overhead

Lead Your Community
Federal tax credits, accelerated depreciation, and USDA grants can help reduce the cost of going solar for businesses. We're here to help you with all of it.
With a decade and a half of experience in the Commonwealth, Baseline Solar understands the needs of commercial clients.
Locally owned and operated
Having an established location in the New River Valley means your solar needs will be supported for years to come.
Solar projects require engineering, permitting, and utility agreements. Baseline Solar will handle it all for you, in-house.
The brewery's solar installation was completed in two phases, boasting a total roof-mounted array of over 80kW.
Baseline also installed a consumption monitoring system so the brewery can monitor their electrical usage circuit-by-circuit.
The solar array helps the brewery produce clean energy, while lowering operating costs for decades to come in Blacksburg, Virginia.
A 42kW roof-mounted array was installed to help offset energy consumption for the building. A ballasted system was chosen, which used concrete blocks to hold the solar array. Not a single roof penetration was made.
Mountain Precision Tool offsets a portion of their consumption with clean, net-metered solar from their roof.
192 panels were added, maximizing solar production while leaving room for the future service of HVAC and drainage equipment.
The Brandon Ridge project added net-metered solar to two office buildings, acting as a visible example of solar in Christiansburg, Virginia.
A USDA REAP grant contributed 25% of the total project cost.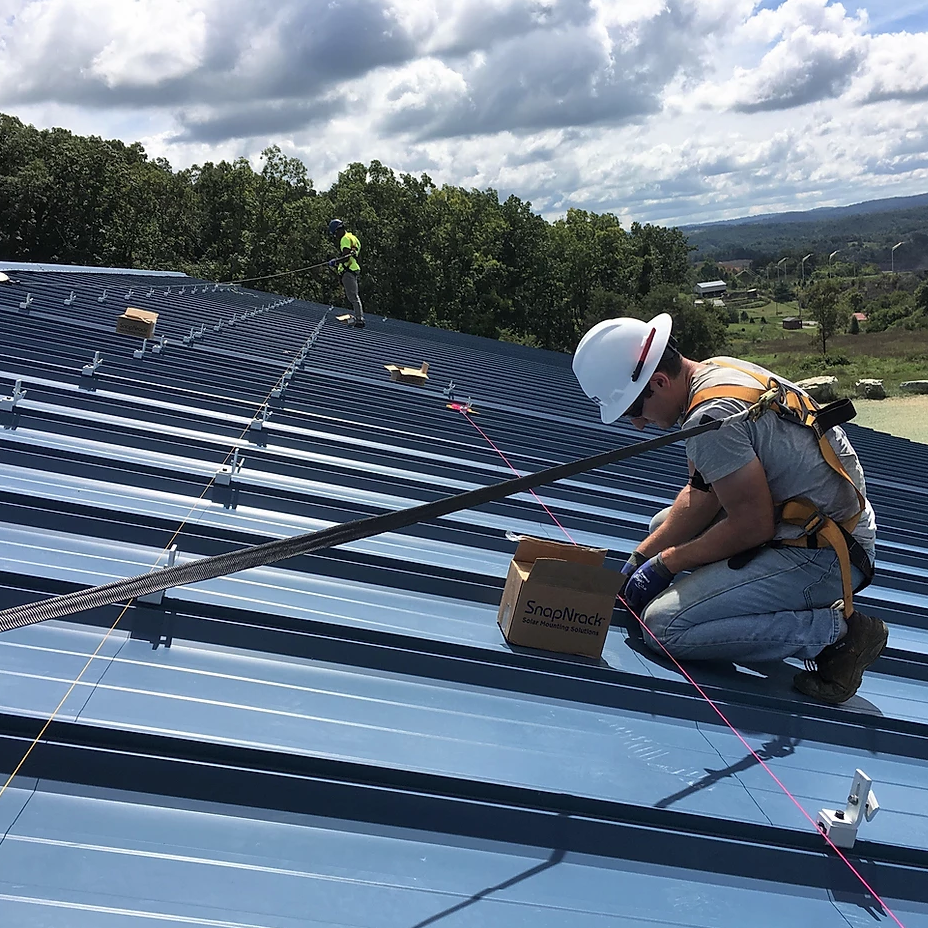 Let's start the process today. Whether you're just researching solar or looking for a detailed solar design, we're ready for you.
During a site visit, we can go over all of the incentives your business may be eligible for, how much solar may be installed and what savings may look like.
1711 North Main Street
Blacksburg, VA 24060