Solar infrastructure is increasing everyday here in Virginia. Residents, businesses, and utilities are all investing in renewable energy like never before! We're proud to offer solar home inspections in Virginia.
With this increasing infrastructure comes the need for inspections and troubleshooting as properties change hands, renovations are completed, and utilities create new policies over time.
Something we've been doing a lot of here at Baseline Solar Solutions are solar home inspections throughout the Commonwealth. While traditional home inspectors are experts in the many common home systems, most are not yet familiar with solar. That's changing over time; however, we're happy to fill that niche and add a solar home inspection that is a complement to a traditional home inspection.
When we perform a solar home inspection, we gather information about the system and check each aspect of the array to make sure it's functioning correctly. Often, that might be an array that we installed a few years ago on a home or business that recently sold. Other times, we come in and take a look at work installed by other companies.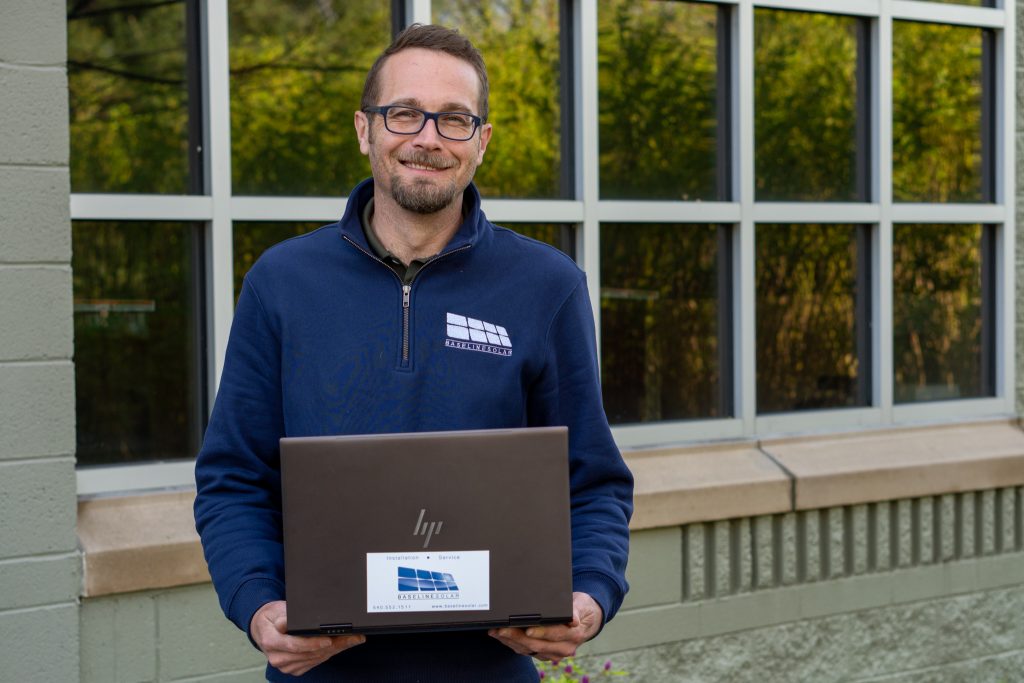 With over a decade of experience, our owners and staff have become familiar with a wide range of solar products, manufacturers, and system types. No matter what equipment you have installed, there's a good chance we've seen it before.
Typical solar PV installations are meant to last upwards of 25 years. A properly installed system may last that long without any regular maintenance. However, component failure, external forces or human error during the installation may lead to solar systems not functioning as intended. Thorough, detailed solar home inspections in Virginia let you know if your solar array is performing correctly!
Our solar inspections are performed by the same owners and staff members that oversee our installation work. They will help you understand the solar on your property and make sure your utility bill accurately reflects your solar offset. The inspection report will point out any issues that are found with simple to understand explanations of problems, and the peace-of-mind that parts are performing their intended functions.
Our staff is happy to explain how the solar system works, and go over any questions you may have, either on-site or afterward with a phone call. We want you to fully understand the systems your property is utilizing to create clean, green electricity any time the sun is shining!
If you would like to schedule a solar home inspection, give us a call today!