One of the wonderful things about riding a bicycle is the sense of calm you feel. It's quiet, for one. Only the hum of your tires on the ground and the methodical rhythm of the chain separate you from hearing the world around you. No loud motor roars and there's no exhaust to inhale, just birds chirping and the smell of nature surrounding you.
Solar is a lot like that. It's quiet. Clean. Once the panels are installed, they blend into your roof lines and just work. For years! The silence and simplicity are some of the major reasons why we love solar.
That simplicity was evident when we visited one of our first customers a while back. Pulling up to her home in the early morning, everything was quiet and calm; however, the sun was shining and the solar was working to produce clean, green energy for our good friend: Beth Lohman.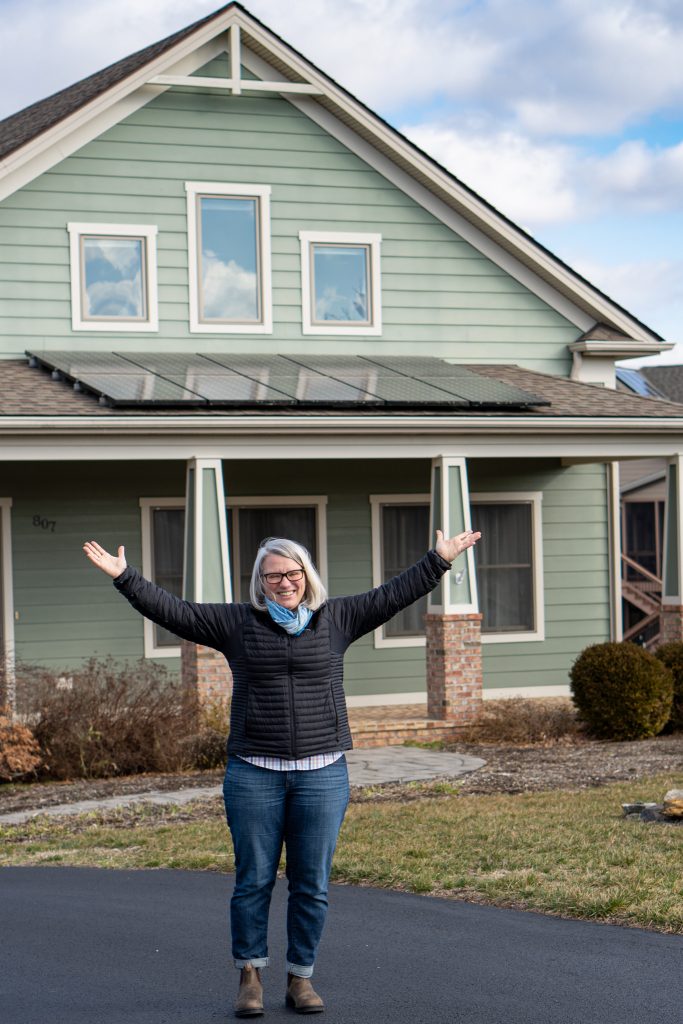 Beth Lohman is an amazing advocate for sustainability and community involvement here in Blacksburg. We really love talking with Beth about how solar can help everyone become more sustainable.
When we caught up with Beth recently, she said that solar just makes sense for a green lifestyle. We couldn't agree more! Once installed, net-metered solar works for years, saving you on your electric bill and helping do your part for the environment.
"A natural progression of things to incorporate into our lives to reduce our carbon footprint"
Beth's array consists of 20 panels that create a net-metered 4.7kW array. Since Beth and her husband, Jerry, were early-adopters of residential solar, panel wattage has only gone up! An array with a similar footprint today could produce significantly more power. With the energy-efficient nature of their home, though, it really wouldn't be needed for Beth and Jerry. For this household, solar just makes sense.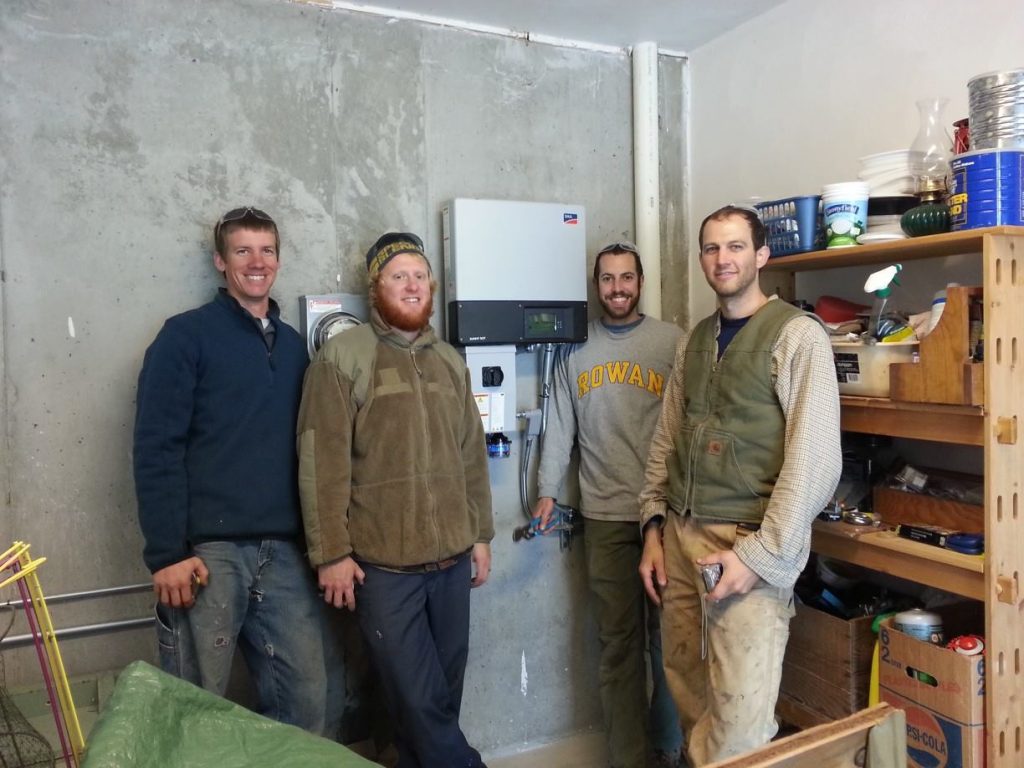 Beth and Jerry exemplify sustainable practices in their everyday lives in many more ways than solar. They both ride their bicycles all around town to run errands and visit friends. When they both worked in Roanoke, they would ride the Smart Way bus. Even here in Appalachia, there are great options for sustainable transportation. Blacksburg Transit provides excellent infrastructure to get around town, with or without your bike! There are so many ways to get involved and reduce your impact.
Here in Blacksburg, we're lucky to have so many shining examples of solar infrastructure throughout our community with both commercial and residential customers. From the Gramacy's residential array to Eastern Divide's large commercial system, solar is becoming very prevalent. We'd love to see more!
If you'd like to consider solar and take control of your electrical production, give us a call! We're ready to help you. Give us a call today: 540-552-1511