When planning your solar installation, it's wise to consider your future plans.
For the last 30 years, while working and living in remote Cameroon, Michael and his family relied on nothing but solar power. "We had no doubt that solar power works," he said, adding that when the family first arrived in Cameroon, they inherited panels that were likely from the late 1980s. And, although those panels were old, they functioned well.
In 2020, when Michael and his wife relocated back to Blacksburg, transitioning their home to solar energy was high on their list of priorities. "I like to be conscientious about the energy I'm consuming in this world," says Michael. A man of deep faith, he adds, "I like knowing I'm not contributing to all the greenhouse gasses that are harming God's green earth."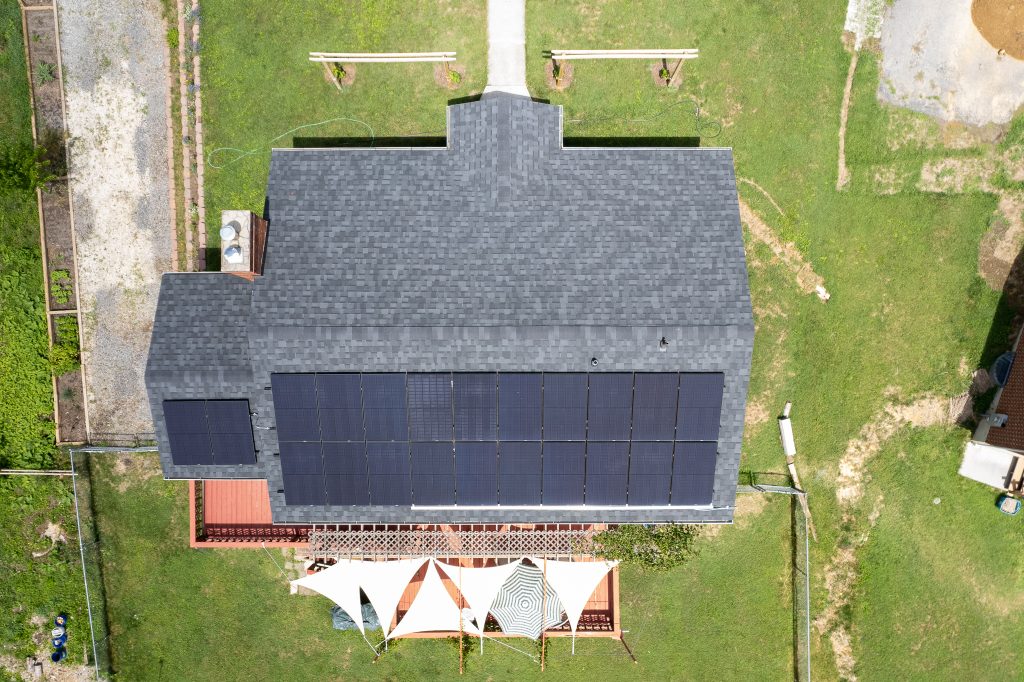 There was only one problem: When DeWayne, one of Baseline's solar designers, took a look at Michael's roof, he noted that only half of the rooftop received potent sunshine. The other half was in shade due to a tree on the neighbor's property.
Michael and his wife decided to move forward anyway, adding solar panels to the sunny side of their roof. At the same time, they left the door open for a future expansion by opting for a larger inverter than their original solar array required.
Inverters change the direct current (DC) produced by solar panels to alternating current (AC), which is what most home appliances consume. Generally, the more powerful an inverter is, the more expensive it is, so buying a larger inverter adds additional cost. But, if you are planning to expand your solar, the additional cost of installing a larger inverter initially is less than buying an entirely new inverter in the future. In 2020, "I got the more expensive, high-power inverter because I thought someday, I may scale up," says Michael.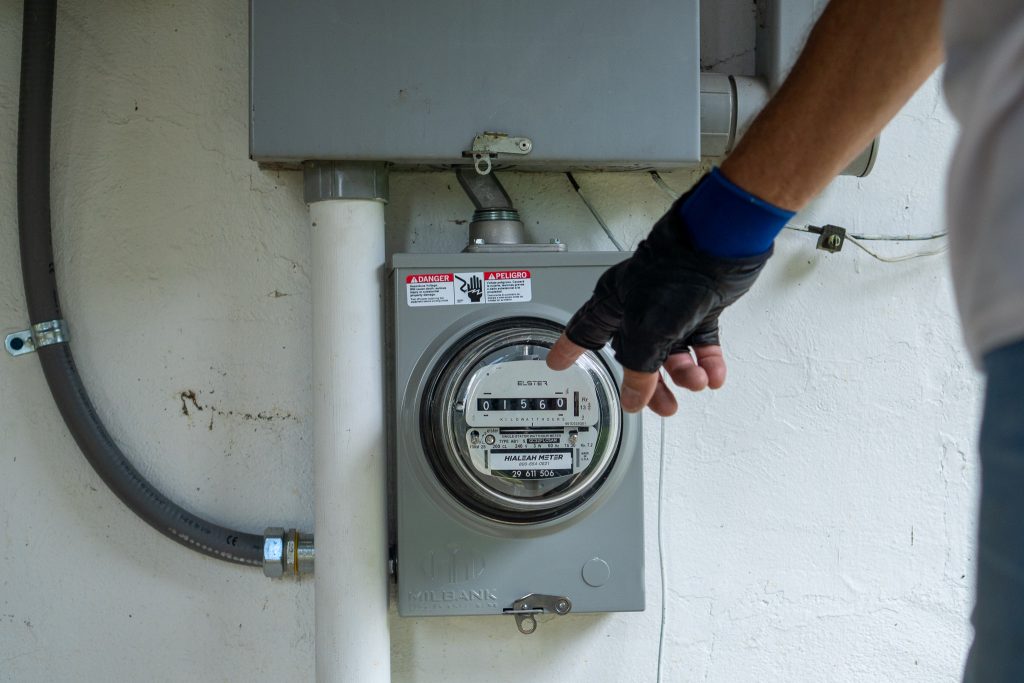 And he was right. Recently, Michael's neighbor removed the tree that was shading his roof. This enabled Michael to add additional panels. His inverter? Totally up to the task. "If I'd gotten the smaller inverter the first time and had to scale up, that would have been a whole other mistake," he says. This month, the family should cover their entire electricity needs with solar energy—just like they did for so many years living abroad.
The one difference now, though, is that their home is tied into the grid versus relying on battery storage. After decades of relying on—and replacing—batteries, Michael and his wife were ready to opt out of that part of the solar process. In Cameroon, "we were always playing musical batteries," he says of hooking up panels to various batteries to power different parts of their home and workspaces throughout the day. Now: If his panels generate extra energy, it just flows onto the grid. It's as simple as that.
For anyone on the fence about moving towards solar because they're afraid the technology will advance and their setup will be outdated, Michael offers this advice: "The technology is great the way it is now," he says. And he would know. After all, he's been using it for 30 years—and counting.