An architect finds it is easy being green.
When Greg Tew, an associate professor at Virginia Tech's School of Architecture and Design, decided to build a new home for his family in Blacksburg, he had one focus: Not to go hog wild.
Architects building their dream homes are not often known for using restraint. But, restraint was exactly what Tew was going for. With this ground-up chance at creating a new abode, Greg wanted to see if he could build a wildly efficient home without a wildly outrageous price tag. One where a simple solar array from Baseline Solar could meet almost all of their energy needs, and they could set an example for their friends and neighbors who might be interested in optimizing their own homes, says Mandy Tew, who also has a background in sustainability and architecture. "If not us, who, when, and where?" she says about deciding the time to act was now.
The Tew family has always led lives centered on sustainability. In part because it's the right thing to do. But also, they have found that treading lightly on the Earth is often fiscally responsible, too. For example, the couple has shared one car for years. Not having the expenses of a second vehicle has saved them tens of thousands of dollars.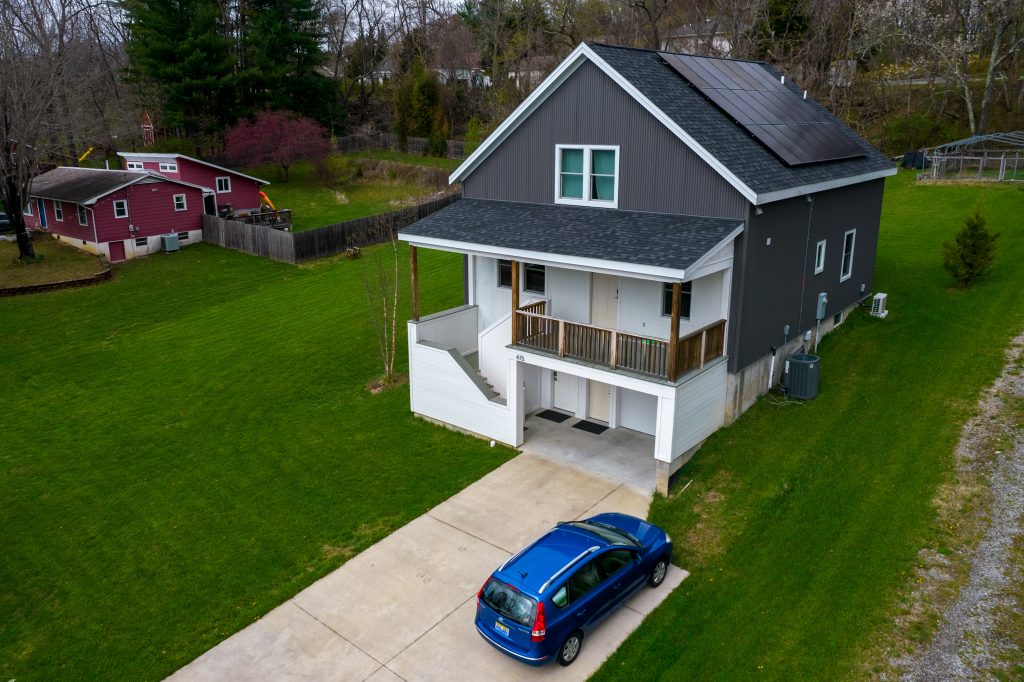 And yet: Many home builders skip out on energy-saving features, sometimes citing cost as a reason. "Our building codes are still laughably inefficient in terms of energy efficiency," Greg says adding, "But really, it's not funny at all. We have the ability to do much better and we should do better." So: Greg set about showing exactly how builders could be making new homes more efficient. He embraced a goal of keeping construction costs in line with what a new home built by a generic builder would cost. He also wanted the house to look like a "normal" home—not an eco-bunker you'd find in a climate dystopia novel.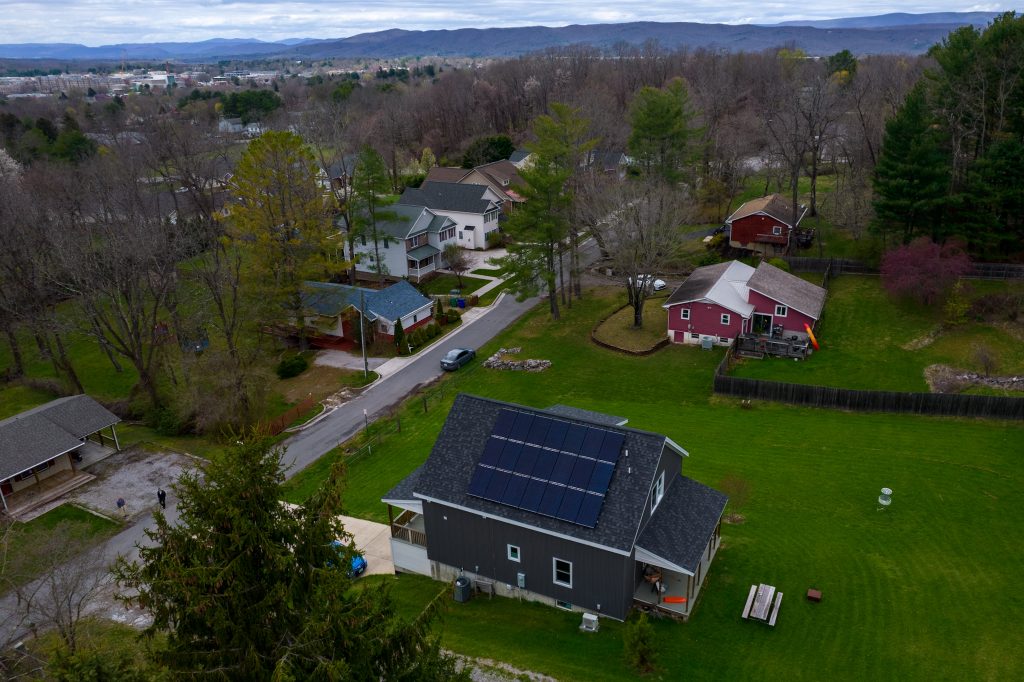 In the end, it only took a handful of design and building changes to make huge differences in energy efficiency. The main upgrades were things like installing better caulk, insulation, and opting for a more efficient HVAC system. Greg also kept the architecture simple. The more corners and angles a home has, the more inefficient it is to heat and cool. The total price increase was only about $10,000 – $12,000 over a new construction house of the same square footage. And, when a friend with a similarly sized home compared energy bills with Greg, he was delighted to see his home was using half the energy each month as a traditionally built option.
That low energy use means that when the Tew family asked Baseline to install a solar array, a modest number of panels could deliver most of the energy they needed. Right now, their solar array generates, on average, 82 percent of the power they use. That includes an apartment that's built into their home, plus regular charging for the couple's two e-bikes. Nine months of the year, they don't use any grid-provided power at all. When energy prices spiked in March, Greg says he barely noticed.
The Tews wants other people to know that what they're doing isn't fringy. Greg's commute by e-bike is faster than it would take him to sit in traffic and try and find an on-campus parking spot, and their home is bright with natural light and cool in the summer and warm in the winter. It turns out that living well and living gently can be symbiotic when you do it with a focus on energy efficiency. And with a bit of effort, we could be making every new home in America a home sweet energy-efficient home.